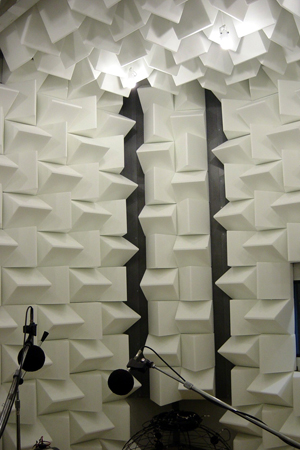 Acoustical foam solutions for every environment
We are very knowledgeable about acoustical foam materials, design, and applications for advanced noise control in every environment. We are also experienced foam fabricators. We can recommend and fabricate solutions for preventing, controlling, and suppressing noise—wherever noise is a problem in your environment.
Custom fabrication
While most noise control projects can be solved with pre-designed products, some noise management challenges require custom fabrication. We can help you solve complex or unusual noise problems with our complete engineering, fabricating, and manufacturing capabilities. In addition, we can protect the solution and/or meet aesthetic requirements by custom painting or covering foam with fabric.
Exceptional customer service
We partner with our customers to ensure a high customer service standard. Our goal is quality in every aspect of our business—customer relationships, design, fabrication, and delivery. We're simply committed to getting the job done and treating our customers right.
Value-added services
We take pride in our flexible production capabilities. Our customers rely on our responsiveness, quick turn, and just-in-time production capabilities.
Complete product selection
We offer a complete range of noise control materials and solutions. Our products range from cost-effective pre-designed acoustical foam line to custom wedges and other profiles.
Proven noise reduction performance
Our foam products have been extensively tested by independent laboratories to determine their sound-absorbing and fire-rating specifications, so you know what you can expect from each of our products.