Solving custom and complex acoustical problems.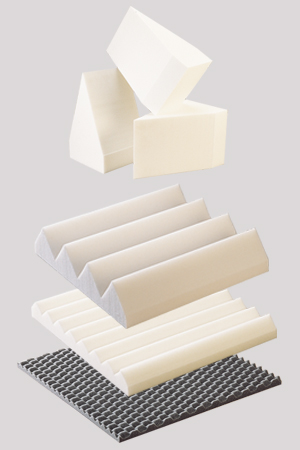 Solving acoustical problems isn't always accomplished with stock foam products. Rely on our many years of experience to design and fabricate an acoustical solution that meets your unique situation and exacting specifications.
We can fabricate a variety of profiles from various foam materials, including large and small linear wedges, mini-anechoic wedges, and super max wedges, and many more.
Call for more information about our custom acoustical solutions.