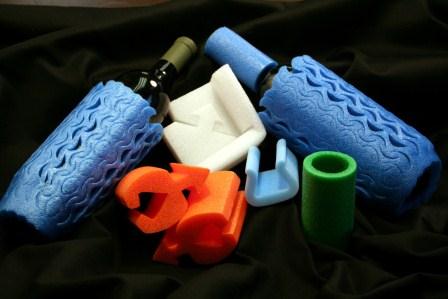 Success story #1
Our customer has expensive and fragile equipment that needs to be transported in mobile service vehicles. They needed heavy totes with high-quality foam inserts to protect the equipment from damage during daily loading, unloading, and transit. We designed a foam packaging solution from a rough prototype, engineered the production tools, and fabricated the finished product. Our packaging solution has successfully met the rigorous demands for which it was designed.
Success story #2
Our customer was buying and hand-cutting foam in-house to package manufactured parts—a process which was slow and inefficient. We recommended a better choice of material and fabricated a better product for them, which resulted in a quicker, easier, and more cost-effective process.
Success story #3
Our customer presented us with a computer monitor and asked us to develop a packaging solution from scratch. We created a prototype and performed shipping tests. Once the design was finalized, we developed hard tooling designed to optimize yield and production by minimizing scrap, and by using the scrap that did result to fabricate smaller pieces in one die. In doing this, the packaging became an efficient multi-use application—fitting 3-4 separate parts, every one a different size and shape.